YEAR OF THE DOG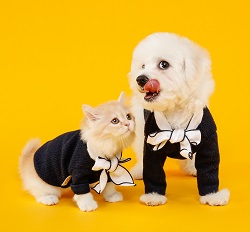 If you follow the Chinese Zodiac, you're probably confused! According to the Chinese Zodiac, 2020 is the year of the metal rat and it should bring with it a strong and prosperous year. That said, the Salt Lake Home Show is honoring the year of the dog as well because we have so many fun, pet-friendly features!
Looking to add a new furry friend to the family for the new year? Maybe you enjoy spoiling the one you already have? The Salt Lake Home Show presents PETopia: a place for dogs, cats, bunnies and much more, sponsored by Notched. Adopt a new friend from the Salt Lake County Animal Services. Pick up some goodies for your pet from one of the many local pet product vendors.
Dog lovers, Saturday is your day. Come early, stroll the aisles, and check out Dog Training Elite with Therapy Dog Basics at 2pm on the Design Stage. Then don't miss Utah's most fashionable four-legged friends in our first ever Pet Fashion Show!
Please note, animals are only welcome at the show for Dog Training Elite with Therapy Dog Basics, and through the Salt Lake Country Animal Services display. Outside of these instances' animals are not allowed at the show, except for service animals. Thank you for your cooperation. Surprise your pets with the perfect gifts when you return from the show.
Dec 31, 2019, 10:00 AM