Design Stage Presented By Van Sickle Design
Maximize your space with organizational and design tips during daily presentations at the Design Stage presented by Van Sickle Design & Drafting.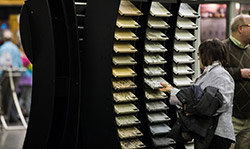 Sweepstakes & Promotions
Check back often for more details on our upcoming show features! In the meantime, check out some of the exhibitor promotions & sweepstakes that will be taking place this year.