2023 HOME TRENDS TO TRY NOW
Feb 8, 2023, 15:46 PM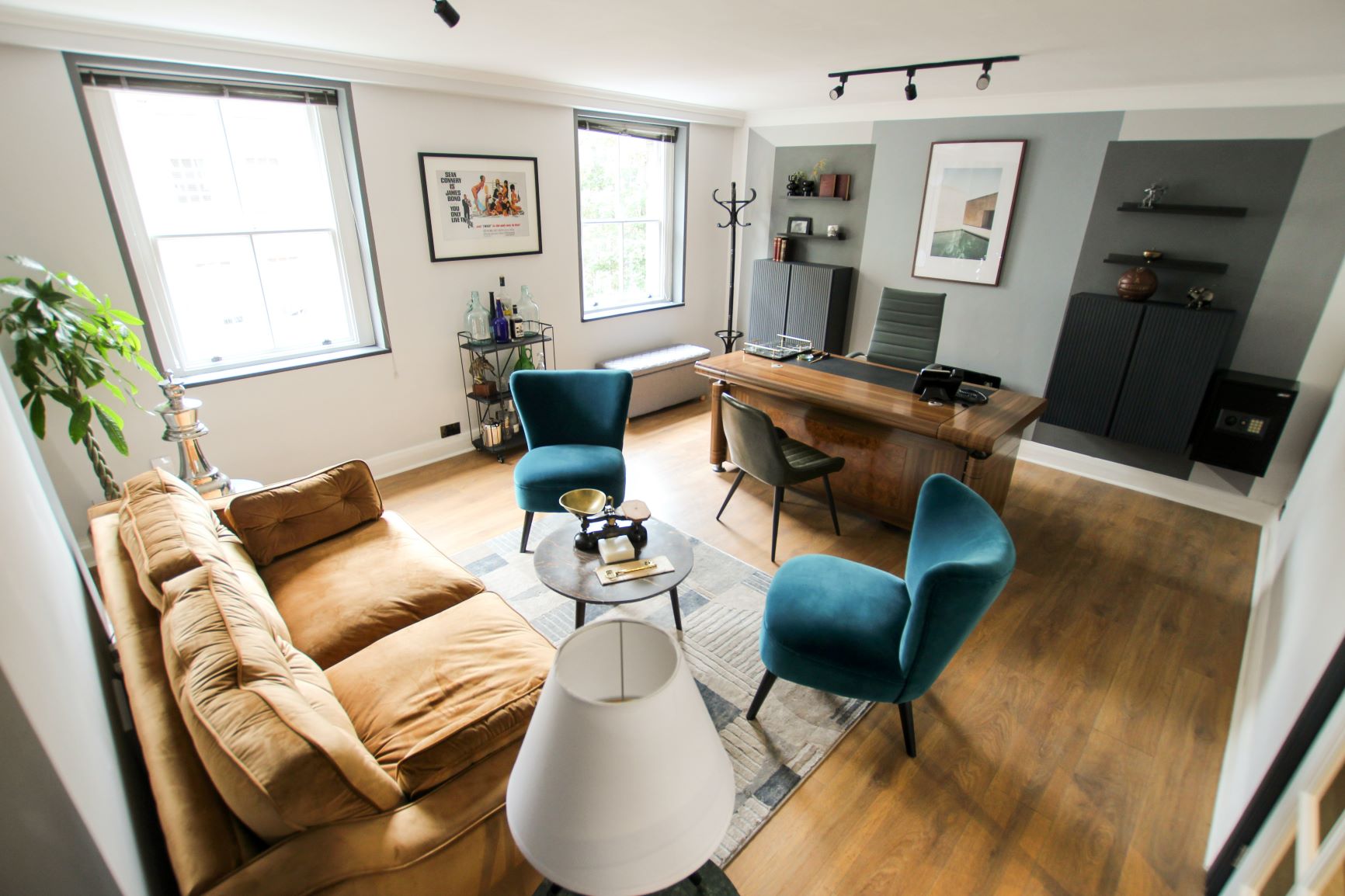 A new year brings new trends and ideas for your home. From curved lines to raw edges these trends can be easily and inexpensively followed. Whatever your personal aesthetic is, here are a few forecasted trends that can keep your home feeling fresh and modern.
Deep, Moody Rooms

Dramatic, gothic themes are on the horizon. Deep blues, blacks, and greens can add depth and warmth to a room through wallpaper, furnishings, or cabinetry. Dark colors have the reputation of confining a room, but well-balanced placement and intentional lighting can open up the space and add a luxurious flair. To fully commit to the moody style, paint all four walls and the ceiling for a cozy, snug feeling; or start small with all-black or monochromatic décor pairings. Add as little or as much drama as you would like, either way there will be an impact.
Upcycled, Meaningful Pieces

The old is the new in 2023. Infuse nostalgia in your home by displaying all of your meaningful, vintage pieces. Start scouring estate sales, antique resellers, and vintage markets for décor, textiles, and art that will make your rooms feel pleasant and quaint. Not only will this trend help reduce additional waste, but also help highlight family heritage pieces that have been shunned to dark corners. Incorporate the character of antiques by blending them with more modern styles and furniture. Tiptoe into this style by starting with vintage wall art and move up from there. This will add a poetic character to your home that could not have been achieved before.
Flair for Art Deco

Expect the return of the roaring 20s Art Deco style. Think bold patterns, colors pops, and statement lighting in living rooms, bedrooms, and kitchens. Art Deco design is built on luxury through elegant lines and details. Create an Art Deco look by incorporating fan mosaic tiles, velvet furniture, gold details, and patterned wallpaper. When adopting this design, look for pieces that are luxurious, geometric, and statement making. This style will surely turn heads with its bold combinations and warmth.